Welcome To Elite Sports Medals
Custom Medals, Pins, Custom Awards, Metal , Wood , Sports Medals, Bulk Order Discounts, 3 week lead times, free design services 
We supply custom medals, custom medal awards, custom medal ribbons.A low cost custom bespoke medal service, small or mass large orders with bulk order discounts if required.Custom medals with any sized order in as little as just 3 weeks.
Do you organise events in the UK? We supply a large range of custom medals for running races, triathlon events, charity events, open water swim events , large participation sporting events, duathlons, football events, rugby events , and don't forget school sporting events. Get fully customised sports medal awards for your event. We provide 5k and 10k running medals as well as ultra running medals.
What Custom Medal Service We Provide
Amazing custom medals for sports, charity events, with bulk order discounts, custom medals supplied with custom ribbons.Custom shape, 3D, 2D, Flat, Full 3D, Double side or single sided.Die casting , Stamping, Spin casting, Printing UV.Nickel / Copper / Gold / Brass / Chrome / Dyed black , medals.Antique nickel / Antique Bronze / Antique gold /Antique silver custom made medals.We also offer a range of Soft enamel / Synthetic enamel / Hard Enamel custom medals.
Full Enamelled Medals
Simply put the Enamelled Medal is full high gloss finish coloured medal, most popular.
Non Enamelled Medals
The very popular Non Enamelled medal has no colour but with a range of options.
Part Enamelled Medals
Part filled Enamelled medals can be coloured in any area you wish, just ask.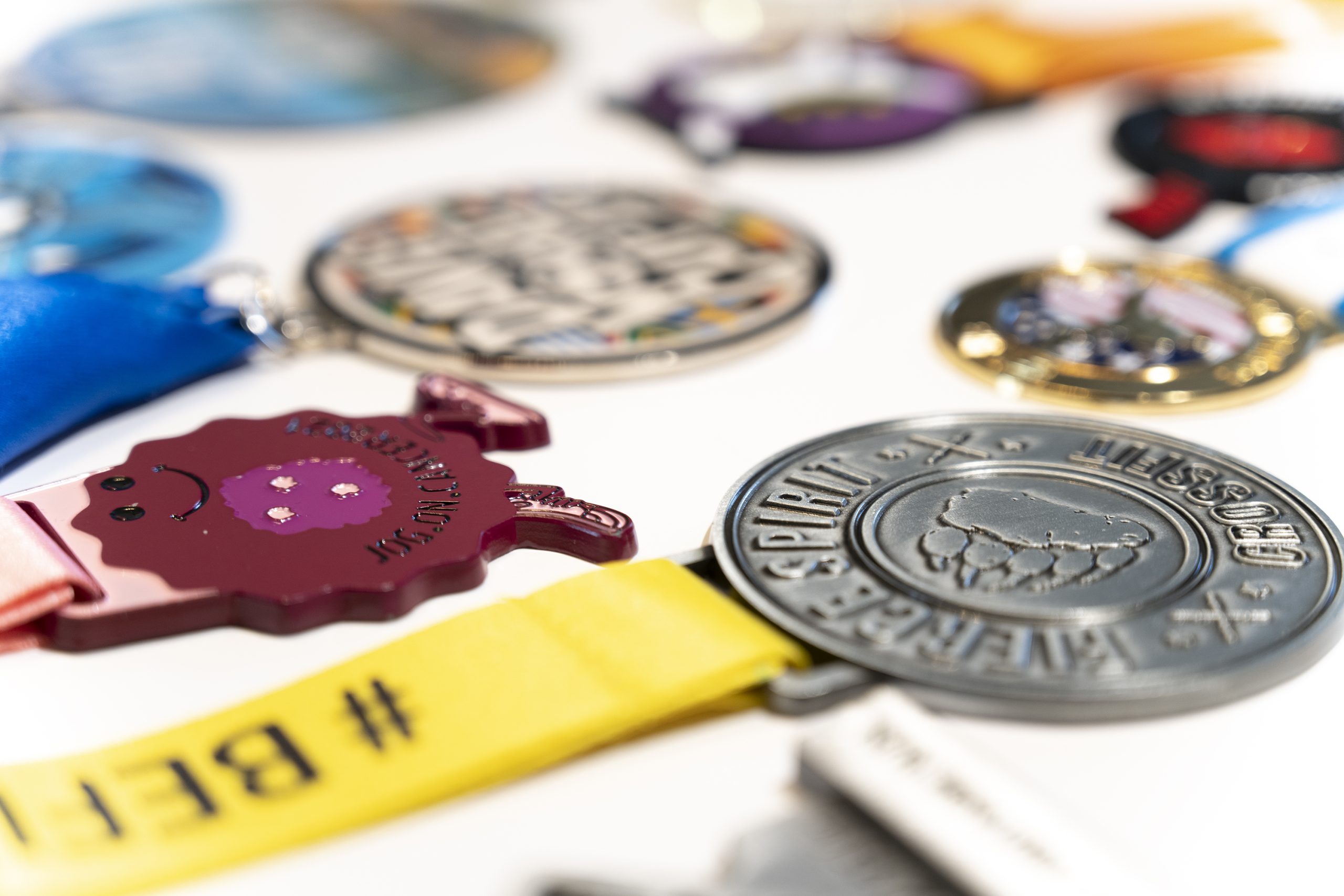 We offer a totally FREE custom medal design service, send in your design ideas or logo today.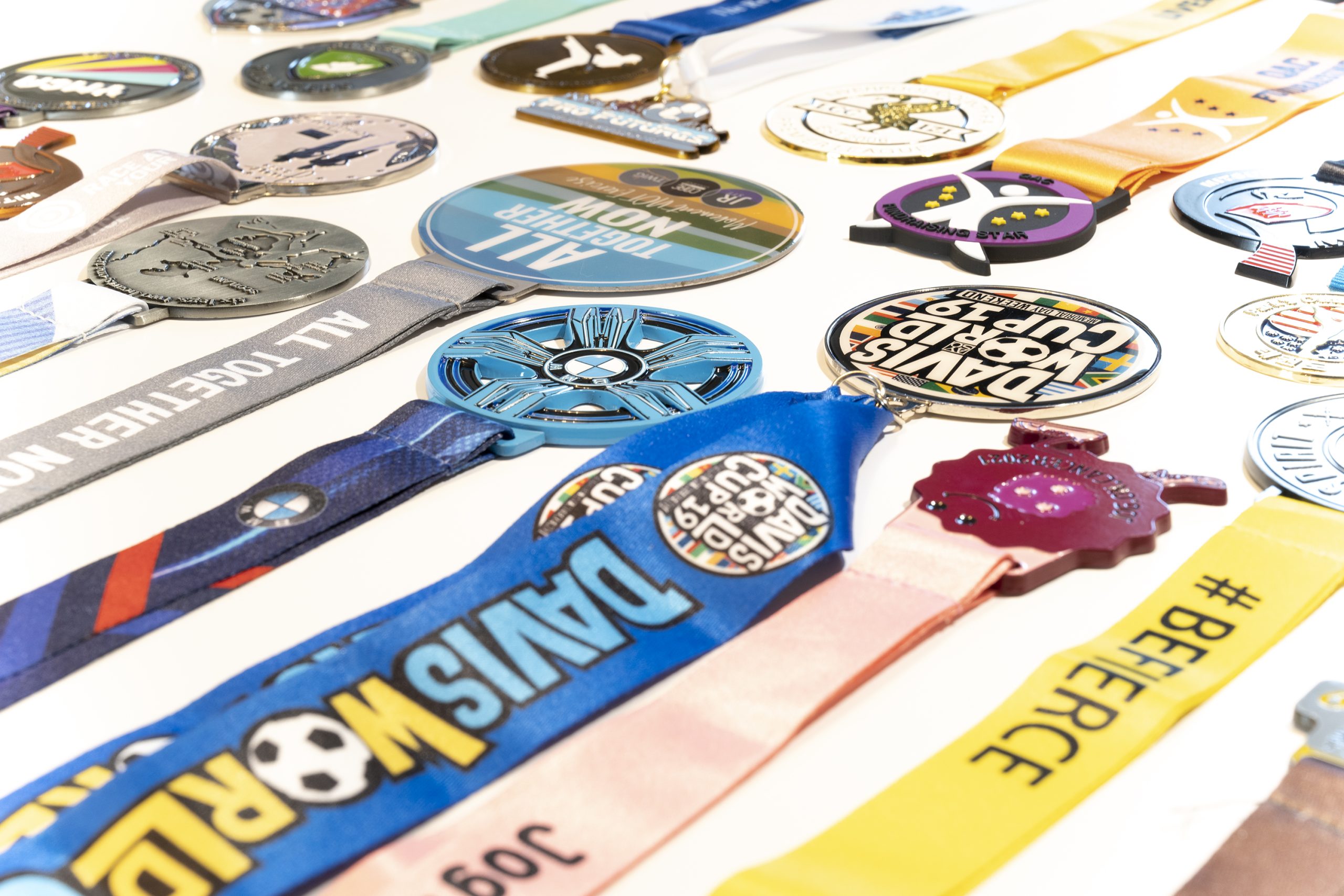 In need of just custom medal ribbons, or consider custom ribbons with your medals, find out more here.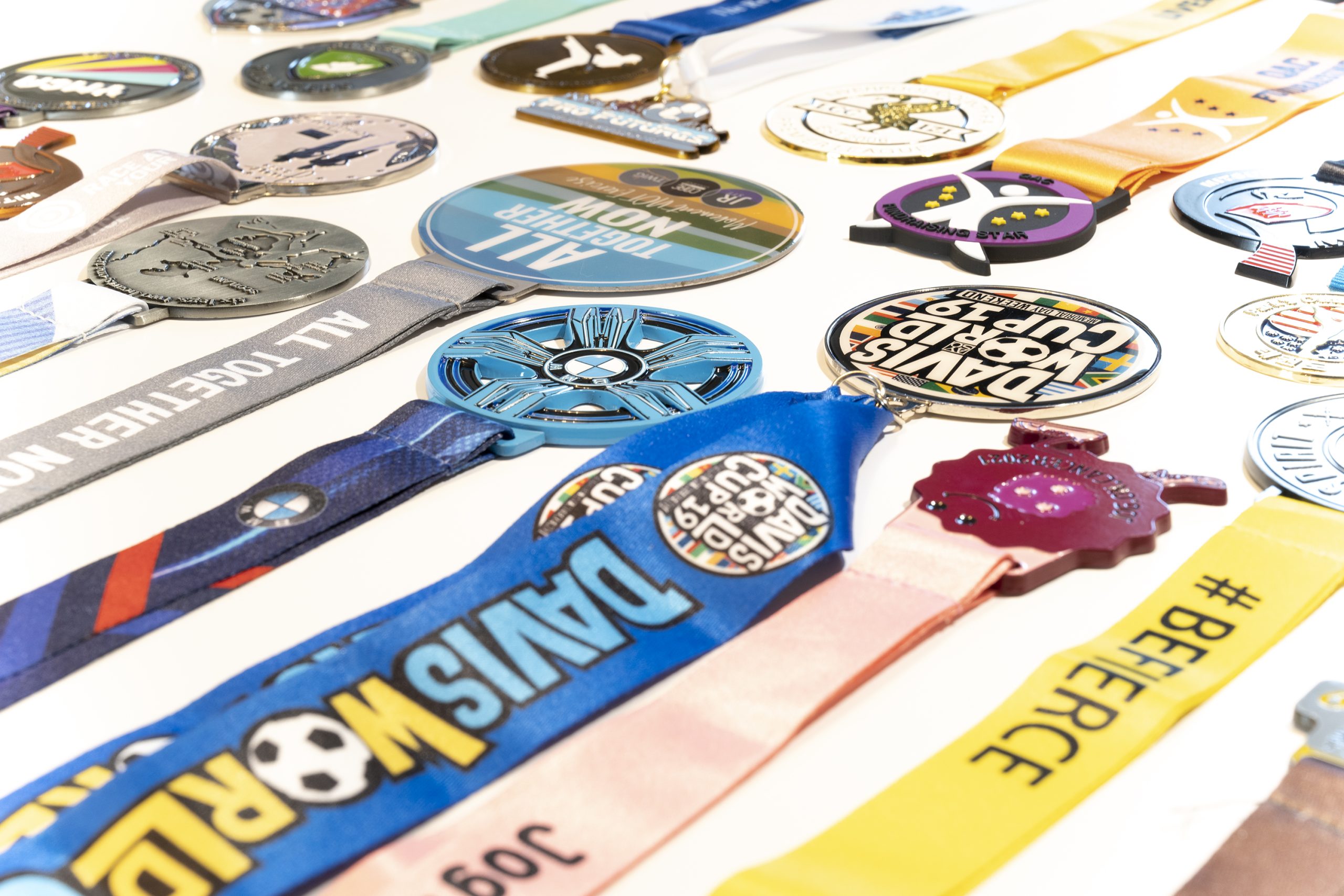 Why not consider our custom wood medals, they are crafted from various types of wood.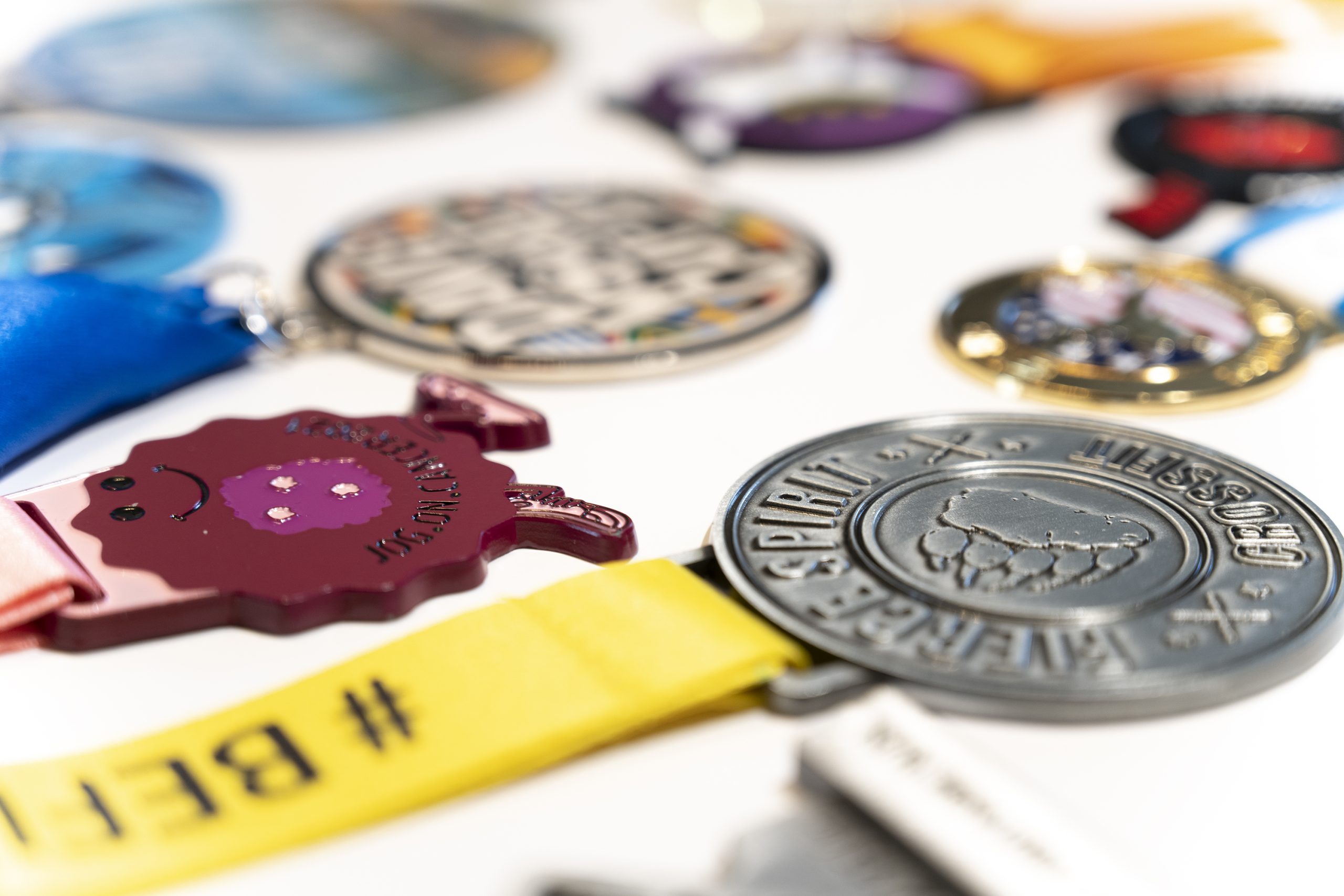 We have a huge selection of custom medal types to choose from, standard rounded or many different shapes.
"Just to say they have arrived today and we are thrilled with them. Thank you so much great service."
"Thanks for our fantastic Horsforth St. Margaret's FC Centenary Medals! We will be back next time soon"
The medals are really are lovely, and I appreciate the lead times being spot on. A great service and super kind staff"